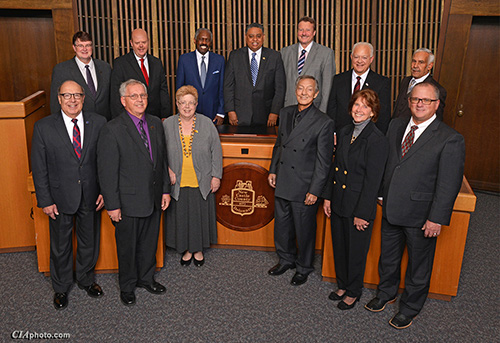 New Castle County Council - 2015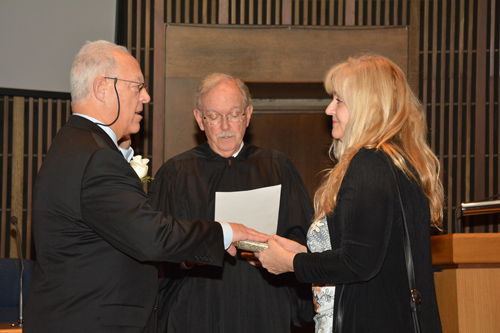 11/10/2014 - Councilman Weiner sworn in for another term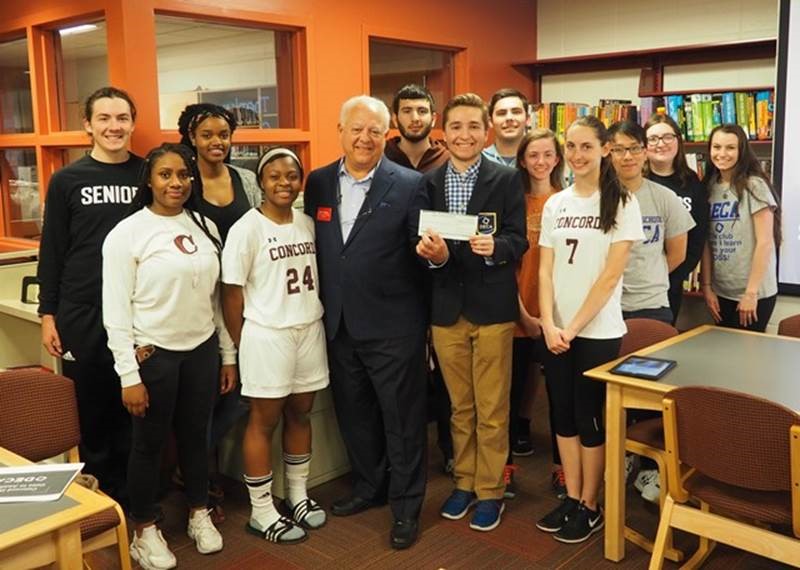 Councilman Weiner presents a check to the Concord High School DECA organization in support of their competing at the DECA International Conference in Anaheim in April 2017.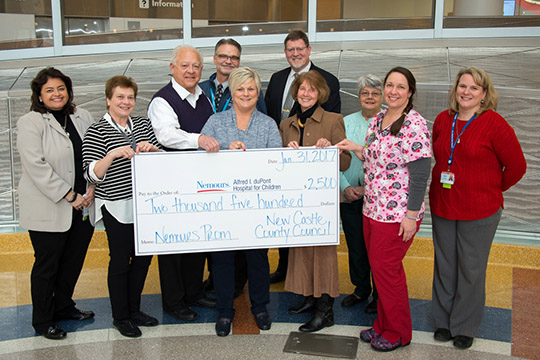 January 2017 - Councilman Weiner, along with Councilman Woods, Councilman Bell, Councilwoman Diller and Councilwoman Kilpatrick, presented a $2,500 grant to the Nemours/Alfred I. duPont Hospital for Children's Prom. This annual event is for patients who are facing or recovering from serious health concerns.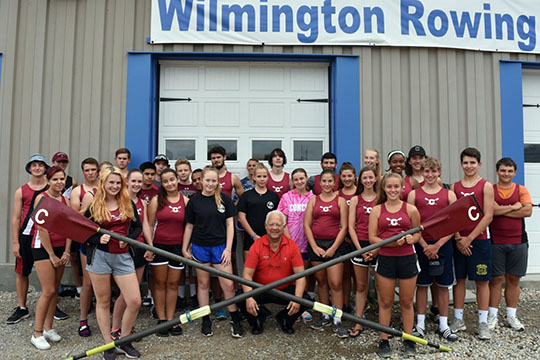 September 2016 - Councilman Weiner presented a grant to Concord Rowing Club for the purchase of equipment. Concord Rowing Club, formed in 2002, is a non-profit organization dedicated to developing and teaching high school students the art and sport of rowing, by creating an environment that challenges, inspires and teaches teamwork, sportsmanship and camaraderie through competitive rowing.
Concord Rowing Club has competed in regattas located in Wilmington, DE (Christina River), Philadelphia, PA (Schuylkill River), Camden, NJ (Cooper River), West Windsor, NJ (Mercer Lake) Boston, MA (Charles River). In spring 2016, the team's JV boys 4+ finished 3rd in Philadelphia Scholastic Rowing Association's City Championships and on October 23, 2016, the team's Varsity 4+ girls team is heading to Boston to compete in the Head of the Charles Regatta - the world's largest two day rowing event.
Pictured: Councilman Weiner and Concord Rowing Club team members at Wilmington Rowing Center.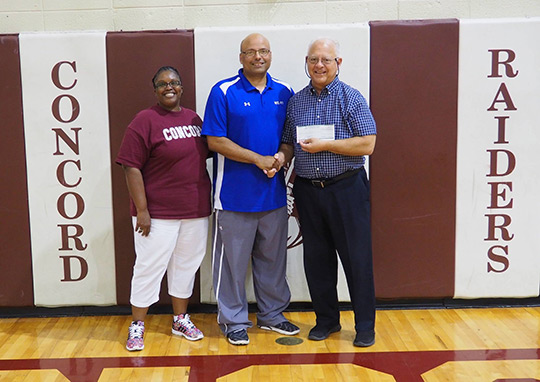 June 2016 - Councilman Bob Weiner presented a grant from New Castle County Council to Principal Yolanda McKinney and Coach Ralph Flowers to help fund a Dr. Dish shooting trainer for the Concord High School boys' and girls' basketball teams. Councilman John Cartier also contributed to the grant, which was supported unanimously by County Council.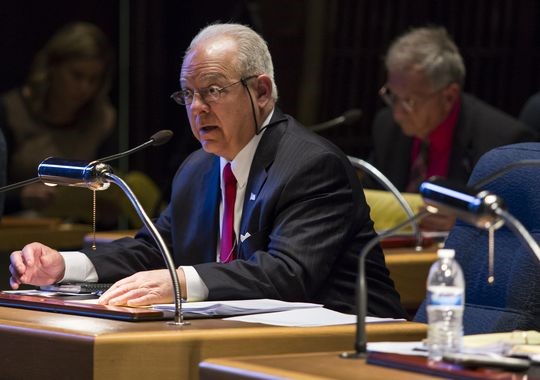 County Councilman Bob Weiner speaks during a County Council meeting on 5/12/2015. (Photo: KYLE GRANTHAM/THE NEWS JOURNAL)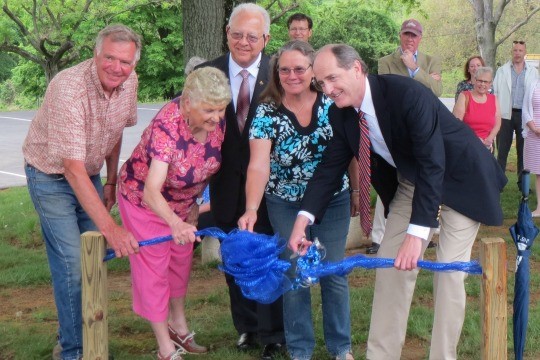 5/12/15 - Halsey Spruance (right), executive director of the Delaware Museum of Natural History, is joined at the ribbon-cutting by those who played a role in the new exhibit, 'Delaware Rocks!' Councilman Bob Weiner sponsored a NCC grant to help fund the exhibit. Read the full story...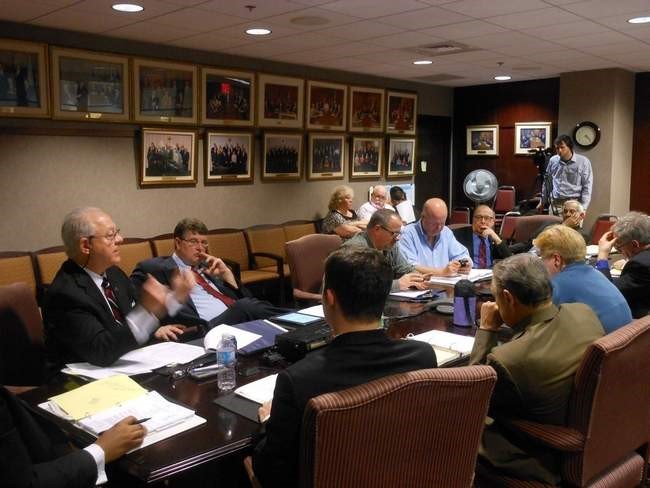 Photo by Wm. Shawn Weigel. New Castle County Councilmember Bob Weiner, far left, talks about his efforts to video capture council sessions on Tuesday, March 25, during an executive committee meeting. At far right, Brian Windle of OK Video records the session courtesy of funds from the Friends of Bob Weiner PAC.
Read full story...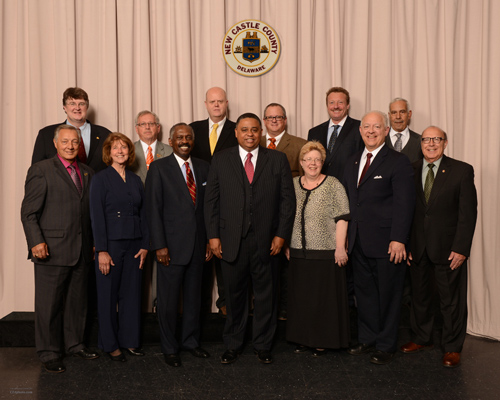 New Castle County Council - 2014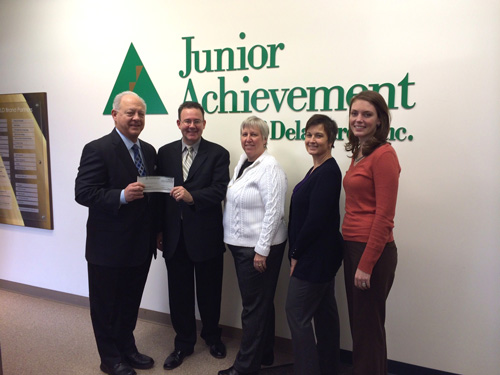 12/19/2013 - New Castle County Council graciously awarded Junior Achievement of Delaware a $500 grant that will allow 33 students to participate in Junior Achievement's experiential learning laboratory including JA BizTown and JA Finance Park. These programs provide interactive, engaging curriculum and simulation that allow students to become adults for a day to discover first-hand how the free enterprise system really works and to build a foundation for making intelligent, lifelong personal finance decisions.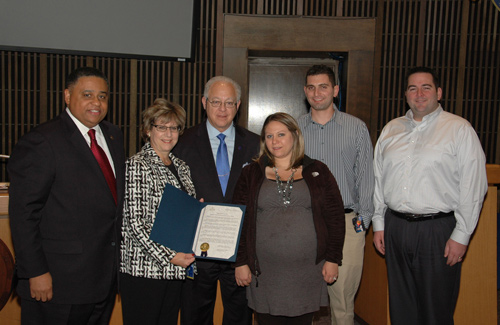 11/26/2013 - Councilman Weiner presenting a Council Resolution to the family of Alan C. Blum that honored his life and legacy.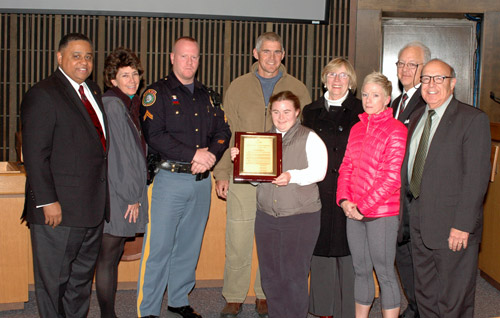 11/12/2013 - Councilman Bill Bell presented a Council Resolution congratulating Elizabeth Nolan on receiving the 2013 Special Olympics "Athlete of the Year".
Left to Right: Council President Christopher Bullock, Ann Grunert (Executive Director, Special Olympics), Police Officer Rich Perillo, Mark Wise, Elizabeth Nolan, Maryann Nolan, Police Sergeant Karen Messner, Councilman Robert Weiner, and Councilman Bill Bell.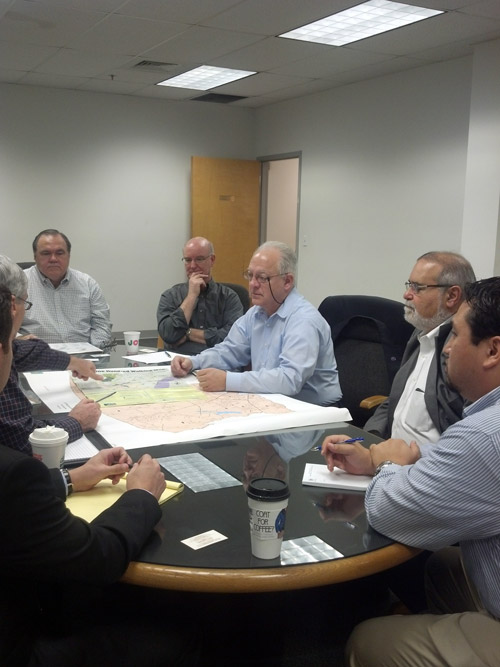 Bob Weiner organized and conducted the 11/7/13 Brandywine Hundred trail meeting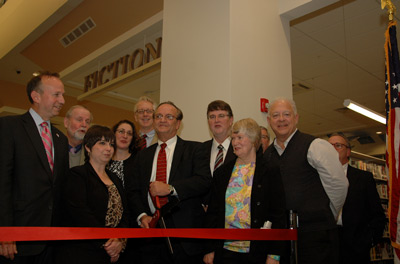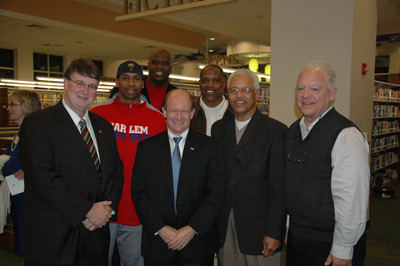 10/25/2013 - Councilman Weiner at Claymont Library Grand Opening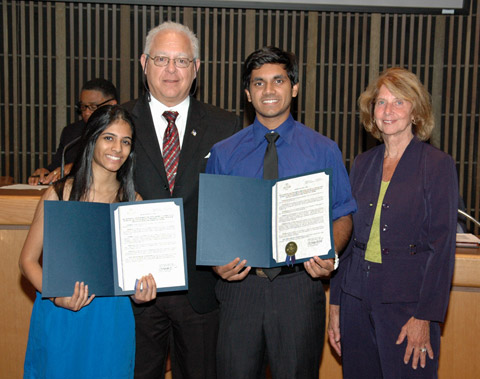 Council Members Bob Weiner and Janet Kilpatrick presented a Council Resolution recognizing and honoring the Indo-American Association of Delaware Youth Group Co-Presidents Aashka Shah and Darren D'Mello for their volunteer and community work, at its August 27, 2013 meeting.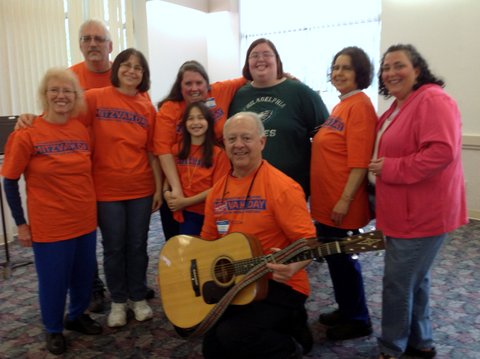 5/19/2013 - Bob Weiner & Beth Shalom Choir volunteer to sing at Kutz Home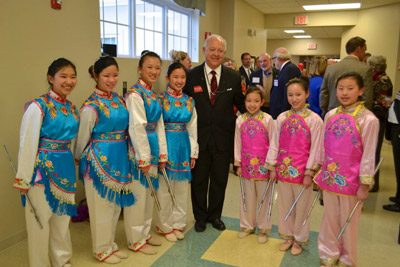 4/4/2013 - With the CACC Folk Dance Troupe
Talley Day Bark Park Cleanup Day - 10/15/2012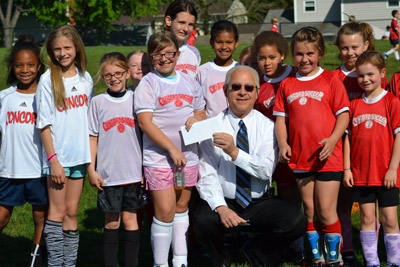 Councilman Bob Weiner presents a grant check to the Concord Soccer Association on 5/12/2012.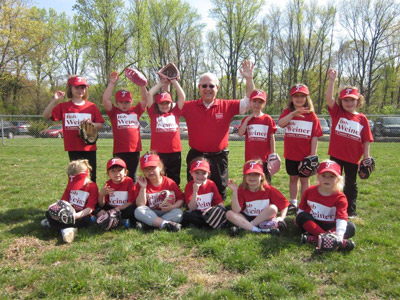 Talleyville Girls Softball - Team Bob Weiner - 4/14/12
Talley Day Bark Park Cleanup Day - 4/6/2012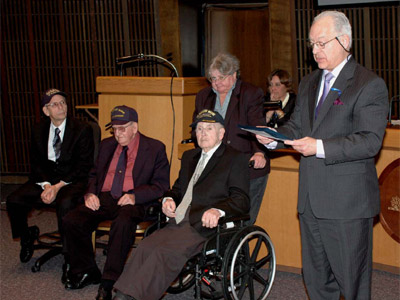 March 2012 - Councilman Bob Weiner honoring the M.S. Northern Sun's Rescue of the Tug "Menominee" Survivors of March 31, 1942. Read the full resolution and view more photos.