9/8/2015
Incyte spending $80 million for former Wanamakers headquarters land; Councilman Weiner: "Our community will benefit from this investment in high-tech high paying jobs"
Incyte spending $80 million for headquarters land
Jeff Mordock, The News Journal 4:03 p.m. EDT September 8, 2015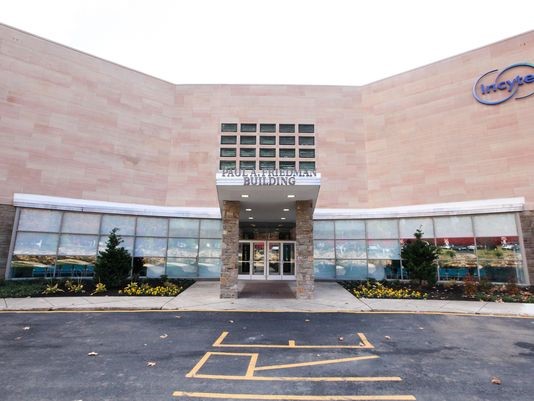 Incyte's headquarters in Wilmington. The company has agreed to pay $80 million for the building and parcel it sits on for the possible construction of a second building.(Photo: SUCHAT PEDERSON/THE NEWS JOURNAL)
Incyte Corp. has agreed to pay roughly $80 million for a land parcel near the Augustine Cut-Off that houses its current headquarters and may someday include a proposed office building.
Catalina Loveman, an Incyte spokeswoman, said the potential acquisition of the land at 1801 Augustine Cut-Off will give the company flexibility to house its expanding workforce. The pharmaceutical company is purchasing the 16.7-acre parcel from developer Louis J. Capano, Jr., who acquired it in 1989, according to New Castle County property records.
Incyte already employs 600 workers at the current location and is expected to add 400 additional workers. On average, company employees earn $125,000 annually.
Upon completion of the sale, Incyte will own the land parcel, including the 191,056-square-foot office building it occupies on a 16.7-acre parcel. Incyte signed a 15-year lease to occupy space in the building, a former John Wanamaker department store, in 2013.
The transaction is expected to close on April 1, 2016, according to a Securities & Exchange Commission filing.
Completed in 1950, the Wanamaker building sat vacant after the previous tenant, technology outsourcing and consulting venture Accenture, moved out in 2008. Capano spent $35 million to renovate the building last year.
As part of the sales agreement, Incyte will also assume control of the right to use the name Wanamaker Building, according to the regulatory filing.
Prior to occupying the Augustine Cut-Off space, Incyte leased space in DuPont's Experimental Station near Alapocas for about a decade.
Last month, Incyte filed plans with New Castle County to construct a 154,000-square-foot, four-story office building and 473-space parking garage to be built next to the existing headquarters.
"Discussions around the new building are in the exploratory stage, but if we purchase the land we are another step closer towards the potential construction of a new building," Loveman said.
The new building construction could begin in 2016 with completion occurring within 18 to 24 months, Michael Booth, vice president for investor relations told The News Journal in July.
Loveman said the company is still conducting reviewing possibilities for the potential new office building.
Founded in Palo Alto, California, in 1991, Incyte focuses on genomics. In 2011, the company received its only Food and Drug Administration approval for its myelofibrosis medicine, Jakafi. The drug is the first and only FDA-approved treatment for myelofibrosis, a form of leukemia that disrupts the body's production of normal blood cells.
Incyte's European subsidiary this month reached a development agreement with Jiangsu Hengrui Medicine, a Chinese pharmaceutical company. In a deal that could generate more than $795 million for Hengrui, Incyte will gain exclusive development and commercialization rights to the Chinese company's compound to treat patients with advanced solid cancer tumors.
Incyte will provide Henguri with an upfront payment of $25 million as well as potential milestone payments that could total $770 million, including $90 million for regulatory approval milestones, $530 million for performance milestones and $150 million for clinical milestones, according to an SEC filing.
Henguri may also receive tiered royalties on net sales, which total range from the high single digits to the mid-double digits, Incyte disclosed in the filing. The company will also retain commercialization rights in mainland China, Hong Kong, Macua and Taiwan.
The News Journal reporter Xerxes Wilson contributed to this report.
Contact Jeff Mordock at (302) 324-2786, on Twitter @JeffMordockTNJ orjmordock@delawareonline.com
Have news? Please contact me!